Autumn Events in Menorca
Menorca is a beautiful, vibrant country all the year round. There are no shortage of cultural events, tourist attractions, and fun adventures to be had by the whole family. While many people hit the beaches of this gorgeous Balearic Island during the summer holidays, there is much more to Menorca than just sun, sea, and sand.
For those who choose to visit later in the year, here are some of the wonderful events and incredible experiences which can be enjoyed in Menorca during the autumn season.
Find your feet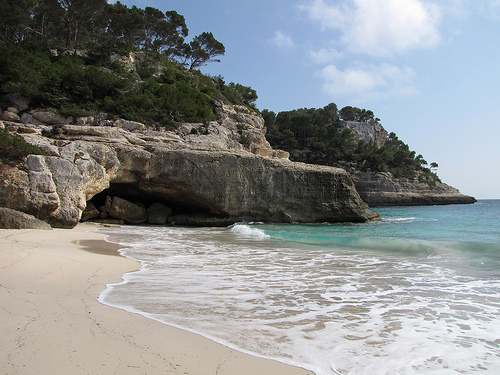 The best thing about autumn in Menorca is that the air temperature drops from the blistering heat of the summer sunshine. Although cooler than the previous season, the days average between 18 and 26 degrees Celsius; still fantastic weather! The cooler air means that everyone ends up much less hot and bothered if you want to enjoy a walk, and it's much easier to keep little ones properly hydrated. It also means that you can take your partner on that romantic stroll you had planned, without ruining the mood with sweat and exhaustion!
Menorca has some of the most stunning scenery in the Mediterranean, much of which can be enjoyed via its abundance of walking tours, or even by bike. The tours range in length and difficulty to cater for every need; from the laid back and relaxed, to the incredibly adventurous!
Go on safari!
Strap yourself in for a bumpy ride and an awesome experience! Sometimes taking a step away from the beaches, and off the beaten track, can lead to once in a life time moments.
'Jeep Safari Menorca' offers a completely unique opportunity in autumn that you won't find anywhere else. The brave members embarking on the safari get an exclusive tour of the island, accompanied by the knowledgeable guide. There are plenty of chances to stop and take in the scenery during a day full of fun; sights and sounds that are truly one of a kind, ancient history, and majestic countryside are all to be enjoyed.
One of the best things about Jeep Safari Menorca, however, is that there is one small twist. Holiday makers will get the opportunity to navigate some of the slopes and dips of the Menorcan terrain themselves, and try their hand at 4×4 driving!
Dive into the deep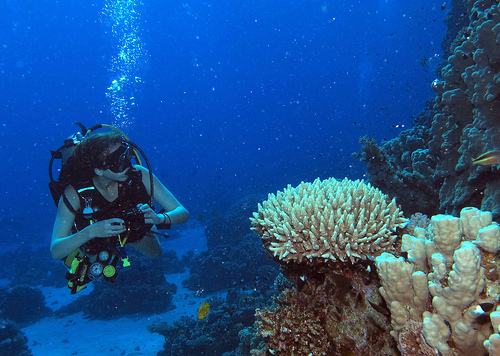 Even though Menorca's air is slightly cooler at this time of year, its waters are lovely and warm. As a result, the island has an abundance of aquatic activities that continue well beyond the peak summer season.
There are many opportunities around the island for visitors to explore life under the Sea. But don't worry if you've never been on a scuba dive before, the professional staff will train you up in a swimming pool until you're ready for the real deal! You'll be taken by boat across the picturesque, clear blue bays, to visit great spots that are teaming with marine life. Whether it's your first time, or you're an experienced pro, why not try a Menorcan-style adventure underwater?
Indulge your taste buds
Binifadet Wineries first opened their doors to visitors in 2004, and now hold exhibitions through the summer and early autumn months! Those with a palate for the finer things in life can visit the winery, the vineyards, and take part in wine-tasting sessions!
The exhibitions organised celebrate the great relationships between art, wine and culture, all of which are heavily tied to the area and the island.
So much more to Menorca
Horse riding is a wonderful Spanish tradition, and Menorca offers fantastic rides for individuals, groups, and families alike. If you've never ridden before, then you'll be trained up in no time and you can join your friends; there really is nothing quite like soaking up the scenery from horseback!
The Golf Son Parc is open all year round for both those new to golf, or players who have years of experience in their clubs. The challenging course is both picturesque and maintained to championship quality, so why not have a round on Menorca's north coast?
Autumn is also the perfect time to discover the historic buildings and prehistoric monuments all over the island. There is a wealth of boutiques, bars, restaurants and traditional markets; hidden gems and locations await you around every corner!
Conclusion
The island has no end to its opportunities for adventure, so come and make your own Mediterranean memories in the little slice of paradise on earth known as Menorca.
Image credits: JsonLind, and Derek Keats