There's Lots to do in Menorca in the Winter
When you think of Menorca what do you instantly think of? Sunny beaches,  summer holidays…? Many people do. What so many people don't realise is that there's a whole wealth of other activities in Menorca, making this Spanish island the perfect destination for winter holidays too. Here are just some of the activities you can take part in whilst visiting Menorca in the winter.
Winter Weather in Menorca
Of course, this Spanish hotspot is very hot during the summer months but their winter is nothing like a British winter. You can expect highs of around 16 degrees in November, with very little rainfall.
This makes it the perfect weather to enjoy Menorca, without the fear of burning or getting sunstroke. You will also find that many people shy away from places like this in the winter and therefore you will be free to explore without the busy summer crowds.
In addition, holidays to Menorca during winter months tend to be much cheaper, and there is of course less demand for the popular tourist attractions. This means that you can enjoy spending time on the beach without fighting over a good space and visit the attractions without having to queue. All in all, visiting Menorca in the winter has a lot of benefits for families and even lone travellers.
Things to do in Menorca in the winter
Those who hate waiting for things will love Menorca in the winter, as the few tourists means that you can get what you want and when you want it. Many of the attractions will still be open to the public and you will experience some true Spanish culture at the same time. Here are some incredible things to do in Menorca in the winter:
Visit the beaches – Just because it is not an unbearable temperature does not mean that you cannot catch some rays! Your friends will be more than envious when you come back with a tan in November. Not only that, but the seas are still perfectly safe to swim in, if a little chillier than usual.
Cultural sightseeing – Menorca is awash with plenty of cultural hotspots, from the pretty cathedral in Ciutadella to the ancient ruins of Torre d'en Galmes. There are also some stunning Spanish museums that have a range of fascinating displays and will keep you indoors if the weather takes a turn for the worse.
Night-life in Menorca – Those who have been to Menorca have not truly experienced Spanish hospitality until they have visited one of the many night-life favourites. There are plenty of bars that will serve your favourite tipple as well as playing a mix of classic Spanish music and modern UK hits!
Shopping – The Spanish love their shopping, so expect a wide range of shops and boutiques to take your fancy. If visiting just before Christmas then imagine all the wonderful gifts you can pick up for friends and family! When business is slow in the winter you may find that you can agree to some tasty bargains with the shopkeepers too!
Adrenaline activities – Finally, if you want something to get your pulse racing then there is plenty on offer in Menorca in the winter. You can take a Jeep ride across the island or indulge in a bit of scuba diving. A lot of the locals use these attractions meaning that they do not close up in the winter like on other Spanish resorts.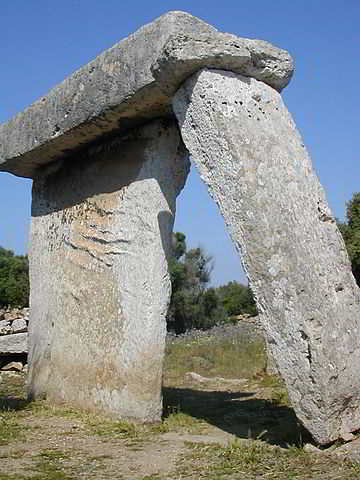 Conclusion
Menorca in the winter can be a truly fabulous experience, whether you are visiting on your own or in a group. There are plenty of attractions that remain open all year round, meaning that you won't miss out on anything by visiting off-peak.
There are several benefits to visiting out of season, including lower prices and fewer crowds. Once you've given it a try, you will be wondering why so many people choose to holiday during the summer when they could get a nice dose of healthy, Spanish winter sun instead.